Online Senior Operations Peer Group
Validate and accelerate your pace of improvement through best practice discussions and candid feedback.
Develop Your Leadership
100% live online via Zoom
Gain candid & confidential feedback about plans of action
Expert presentations from experienced peers & professionals
Virtual benchmarking tours
What you get when you join the
Online Senior Operations Peer Group
• Recruiting and retaining your workforce
• Getting the right results from KPIs & metrics
• Making the transition from making improvements yourself to helping others solve problems
• How to establish tiered accountability
• Creating & sustaining company culture during transition
• Planning for changes in staffing and leadership
Expert presentations from experienced peers & professionals in a candid & confidential environment
Access to an online peer group forum for questions 24/7
"I am so impressed with the genuine interest of this group of talented people who strive to improve operations and are willing to share their knowledge. I am grateful to be associated with them."
"In today's manufacturing environment there are endless challenges, many of which are complex and sometimes unique to individual businesses. Peer groups can help identify the commonality in those challenges, problem-solving techniques, and creative thinking to overcome them. At the very least it's a good way to confirm your struggles are real and not so unique to you or your company."
I learn more from peer group meetings that any seminar I have taken in the last 20 years.
Requirements
Attend at least 9 meetings per year
Meetings are scheduled monthly and are 100% online.
PLUS! Annual Mega Meeting with all Peer Groups in December
Keep the meeting content confidential
Anything you learn, hear, or discuss with or about members, guests, and tour hosts is to be held in confidence.
Present to the group once every 12-24 months
Present on an important initiative or improvement project. Discuss the barriers and challenges ahead to gain fresh perspective, expert recommendations and relevant peer feedback.
Pay Peer Group Fees 
Members: $2,500
Non-members: $2,900
Attend a meeting
Peer Group Start Date:
Coming October 2022
Location
Live Online Via Zoom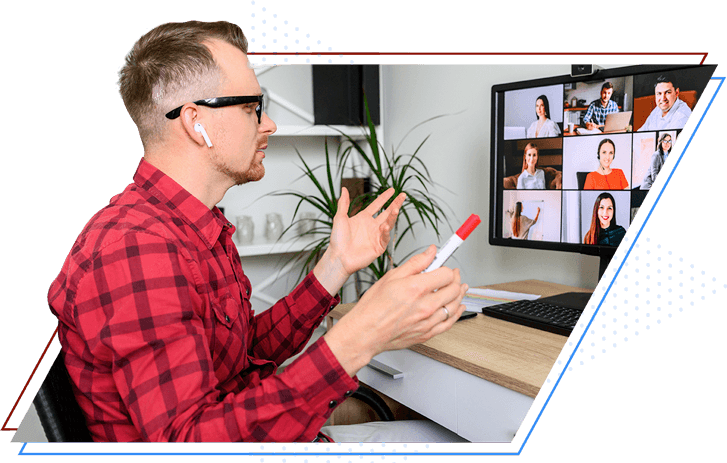 Frequently Asked Questions
What is the time commitment for the Peer Group?
Participants are expected to attend at least 9 peer group meetings per year, held once per month, that last approximately 2.5-3 hours.
Can I see a sample agenda?
7:45 – 8:00       Login and networking
8:00 – 8:30       Introductions & Ice Breaker
8:30 – 9:00       Confidential peer discussion
9:00 – 9:15        Break
9:15 -10:00        Presentation and discussion
10:00 – 10:30   Feedback and discussion
Who is this Peer Group for?
Titles for this peer group might include: Director of Manufacturing, Director of Operations, VP of Manufacturing, VP of Operations, Sr. Manufacturing Engineer, or Director of Operational Performance.