Strategic Leader Certification
Advanced leadership development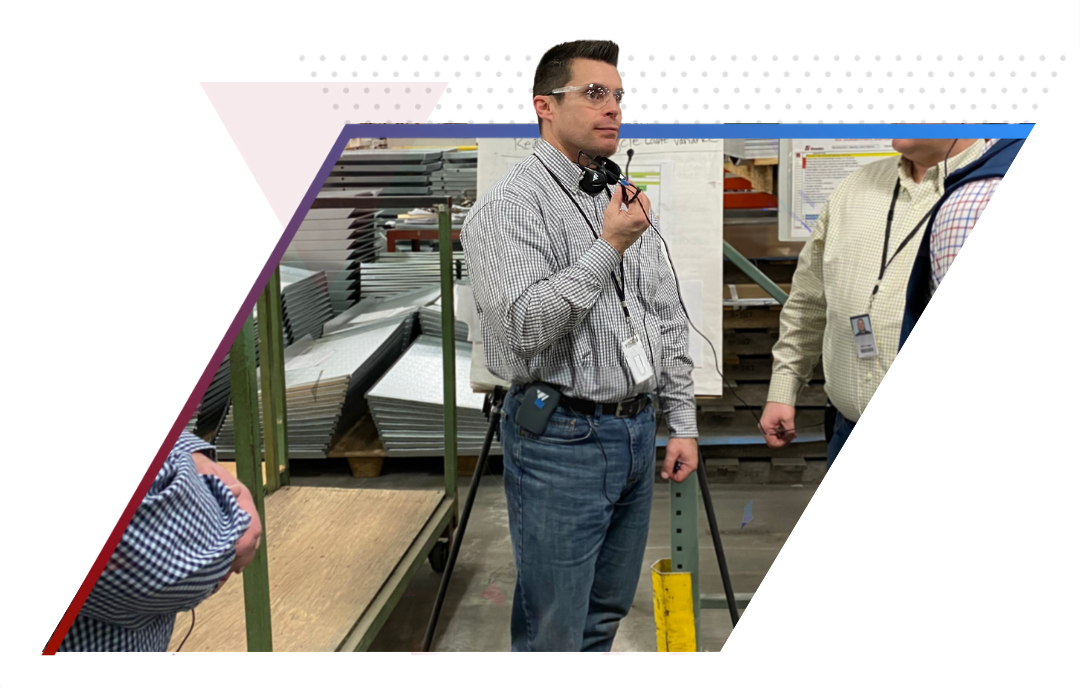 THIS CERTIFICATION Will help you
Increase engagement

Prioritize limited resources
Master communication
Improve collaboration
Prevent performance from plateauing
"My biggest challenge was in balancing priorities. I felt stressed. If your position is one that requires you to be thinking 2 or 3 steps ahead in any aspect of your role, this certification is for you."
Nick Johnson, Sr. Manufacturing Engineering Manager
"I've been told I need to be more influential, but it wasn't something my leader could teach me. This training was just what I needed. I learned what it means to be influential and different tactics to use."
Michelle Coleman, HR Manager
THIS CERTIFICATION INCLUDES
5 LEADERSHIP COURSES + COACHING
(Click the arrows to learn more about each)
Becoming an Influential Leader
Leaders that use influence excel at attracting, developing and retaining team members. But how do you know what traits of yours are effective? This workshop will help you develop your own approach to positively influence others.
This workshop will help you overcome these barriers:
You need to lead your team without just telling people what to do
You don't know how to drive higher levels of engagement and reduce turnover
You're not sure how to build rapport with a diverse workforce
You have positional power, but don't really want to use it
You want to serve your team, but you've hit your own limits and capacity
Strategy, Scorecards, and Accountability
Leaders that know what is at stake give their team a reason to get results and don't worry about putting posters on a wall. This workshop will help attendees develop priorities that have resources, scorecards that provide feedback, and accountability to reach commitments.
This workshop will help you overcome these barriers:
If everything is a priority, nothing is a priority, and you don't have the resources for that
You can't see future possibilities and translate them to strategies everyone can relate to
You don't know how to avoid getting caught up in fighting fires
You struggle to use metrics to make better decisions
You're struggling to hold yourself or others accountable to meet commitments
Mastering Crucial Conversations & Communication
Leaders increase their effectiveness and serve as an example for others by being transparent, fair, direct and collaborative. This workshop will help ground your communication in empathy and develop leadership presence.
This workshop will help you overcome these barriers:
You don't address difficult issues and say what needs to be said
You fear the dreaded "hard" people conversations
You're not sure how to effectively communicate in a variety of settings
You're unsure how to adapt your leadership style to each unique situation
You don't know how to create milestones and symbols to rally support behind the vision
Leading Organizational Change
Leaders that move the business forward first need to understand the current state of the business, team dynamics, and process flow. This workshop will help you lead the type of change that will connect silos, remove tunnel vision and improve the way work gets done.
This workshop will help you overcome these barriers:
You struggle to create organization-wide energy and optimism for the future
You're not sure how to make the best decision, when will an 80% solution suffice
You don't know the best way to collaborate with cross-functional leaders and external partners
You need to learn how to maneuver through policy and politics diplomatically
You don't know how best to reject your boss's low-impact ideas or fad technologies
Leaders that sustain high levels of performance know that what got them here will not bring them to the next level. This workshop will help you find practical ways to make sure your leadership lasts.
This workshop will help you overcome these barriers:
You struggle supporting everyone, getting everything done, and making time for learning
You're worried about sustaining performance in your new leadership role
You're worried that people tell you what they think you want to hear
You know your leadership style has blind spots, but you're not 100% sure what they are
You used to crave feedback and wish you still had the zeal and time for it
Scheduled coaching sessions are encouraged, not required, after each course. The coaching sessions will be live-online and approximately 20-minutes each. If you want more coaching sessions, feel free to schedule as many as you need. We know that coaching will help you:
• Complete the leadership assignments
• Overcome barriers to applying what you learn
• Know that you are doing it right
Meet a few of our
Experienced Instructors
Matt Kanz
Matt Kanz is Senior Vice President of Human Resources for Jack Link's Protein Snacks. He was most recently their Director of Continuous Improvement. Matt supports a global network of locations, feeding team members wild side through sustainable change.

Kelly Hansen
Kelly is the Vice President of Human Resources for Veit. She has over 20+ years of experience developing people and organizations and has a passion in helping others become the best version of themselves through leadership development and coaching.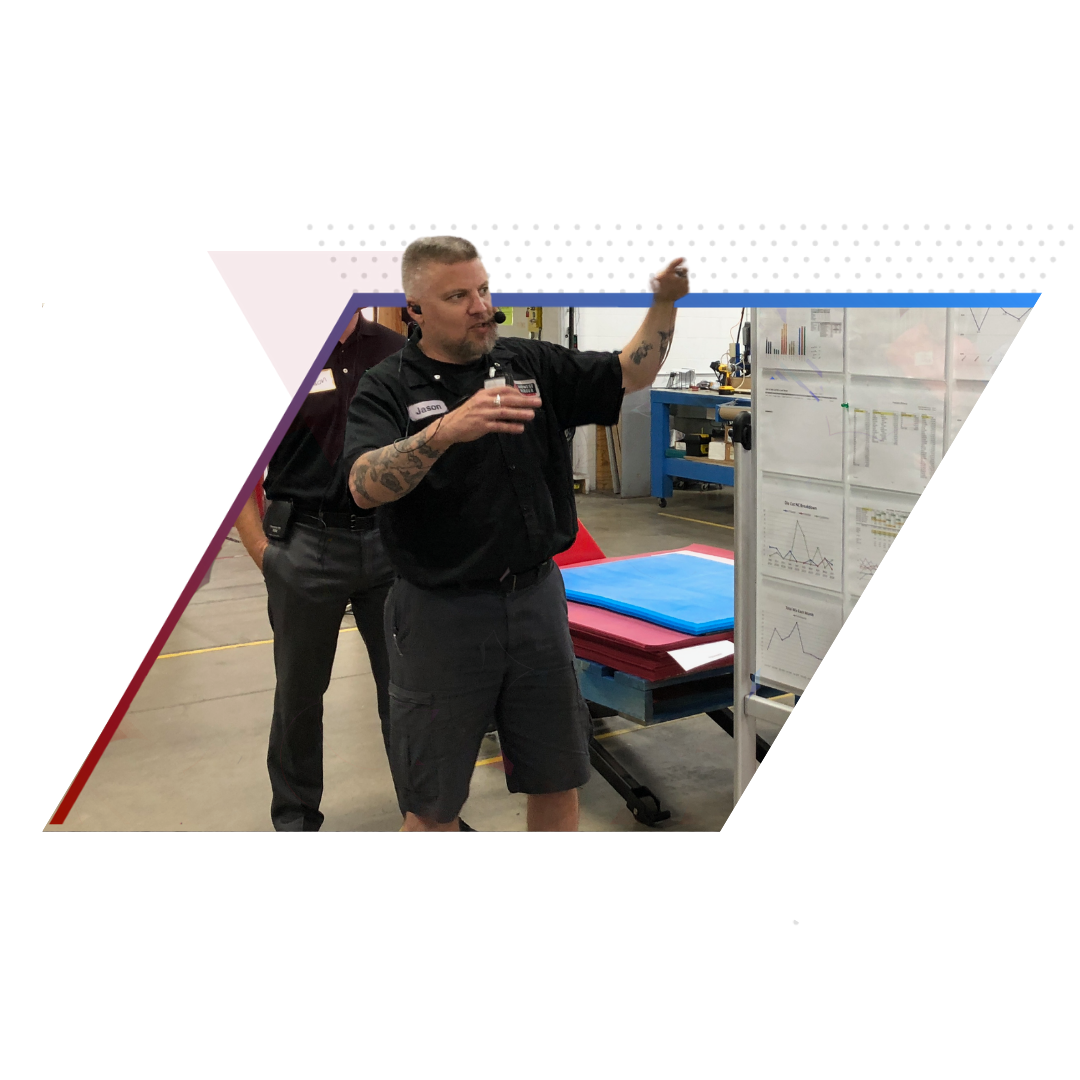 Frequently Asked Questions
Who is this certification for?
Functional Managers and Leadership team members
What is the time commitment for the certification?
Workshops and assignments may be completed in 6-8 months
When will the leadership training be available?
Fall of 2023
FILL OUT THE FORM
JOIN THE WAITLIST