Strategic Leader Certification
Learn the skills and strategies to bring your team to the next level
THIS CERTIFICATION Will help you
Think strategically about growth

Confidently lead teams

Develop team members

Adapt to changing market conditions
Becoming an Influential Leader
The higher up you go in manufacturing the more important it is to have good people skills. Individuals who lead with influence excel at attracting, developing and retaining team members of all generations in the workplace. But how do you know what traits of yours are effective? This workshop will help you self-assess, reflect, and get feedback from others to help develop your own approach to positively influence others.
Tools and Topics Learned Include:
Understand of social style impacts on leadership style
Understand Survey of Influence Effectiveness
Communicate influence strengths and areas for growth
Apply the 10 positive influence tactics
Demonstrate impact of leadership with real-world project
Fair, Direct and Effective Communication
Leaders increase their personal effectiveness and serve as an example for others to follow by being transparent, fair, direct and collaborative. But how can you be direct while building trust? This workshop will help ground your communication in empathy, develop leadership presence, and provide a framework to follow to avoid common mistakes leaders make when communicating.
Tools and Topics Learned Include:
Define leadership presence
Link self-awareness and ability to influence with building relationships
Understand the end-to-end process of communication
Identify common pitfalls of communication and ways to avoid them
Explain EQ and leadership presence as a measure of communication
Assess personal values and be in alignment of those of the organization to build leadership and communicate effectively
Mission, Strategy and Scorecards
Leaders that know what is at stake give their team a real reason to get results and don't worry about putting posters on a wall. This course will provide attendees with a framework to develop a mission people want to work towards, a strategy to accomplish it, and scorecards that provide practical feedback.
Tools and Topics Learned Include:
Distinguish competitive alternatives
Understand how organizations make a profit
Formulate your own mission and strategy
Design a scorecard and distinguish leading & lagging indicators
Align mission, strategy and scorecard concepts
Assessing and Influencing Culture
To make recommendations on what to change about a culture, we first need to understand the current culture and history. This course will help learners adapt a 5-part process to assess their own culture and ultimately make strategic recommendations to improve it.
Tools and Topics Learned Include:
Identify alignment of objectives to strategy
Utilize company financials to determine trends & opportunities
Interpret company values both stated and unstated
Distinguish org charts and distribution of talent
Evaluate company culture to ensure future success
Identify SME's already in the business to support execution
Formulate action plan based on culture case study
Developing Your Team's Skills and Capabilities
Managers need a well-rounded, complete set of skills and competencies among team members in order to meet customers' needs now and in the future. Team members need a chance to be challenged and excel in their career. In this workshop participants will learn to identify skills sets needed to meet business goals, assess an individual's performance and potential, then marry the two by creating professional development plans. Don't let the skills of your team lag behind, be proactive in helping them take the lead in their career.
Tools and Topics Learned:
Demonstrate understanding of a company needs assessment
Evaluate the current skills and competencies of team members
Analyze to assess performance and potential
Formulate a plan and closed-loop process to develop individuals
Understand the pitfalls of development plans and how to avoid them
Understand how development ties into performance management
The Leader's Role in Winning the War for Talent
Every leader needs to play a role in attracting and retaining talent. The problem is knowing how your company competes, so your positions stand out and attract the right people. Furthermore, people leaving for another dollar an hour will leave you feeling like you're on a treadmill, always hustling but never getting ahead. You know the people are out there but once you find them how can you keep the associates you worked so hard to get?
Workshop Objectives:
• Think strategically about talent and increasing retention
• Create an employee value proposition and employment brand
• Implement stay interviews and effective one on one's

Prior to the Strategic Leader Certification, my biggest challenge was in balancing priorities. I knew I needed to be more strategic on what I worked on, and I felt stress because I was not able to keep up or do my job as I wanted. If your position is one that requires you to be thinking 2, 3 or 4 steps ahead in any aspect of your role, but you are struggling to do that, this certification is for you.
I've been told I need to be more influential in my role, but it wasn't something my leader could teach me. I tried reading a few books, but it felt like reading a textbook and some of the material felt over my head. This workshop was just what I needed. I learned what it means to be influential and different tactics to use.
Meet Your
Instructors
Matt Kanz
Matt Kanz is Senior Vice President of Human Resources for Jack Link's Protein Snacks. He was most recently their Director of Continuous Improvement. Matt supports a global network of locations, feeding team members wild side through sustainable change.

Jim Doyle
Jim Doyle blends his 25 years of experience and passion to help manufacturing leaders grow and achieve their goals. His experience working with team leads, plant managers, and executives has been applied to improve communication across shifts, increase employee engagement and more clearly define strategic issues and opportunities.

Kelly Hansen
Kelly is the Vice President of Human Resources for Veit. She has over 20+ years of experience developing people and organizations and has a passion in helping others become the best version of themselves through leadership development and coaching.

THE PROCESS TO BECOME CERTIFIED
Step 1

Enroll in Certification

Step 2

Complete training

Step 3

Apply what you learn

Step 4

Reach the next level
Certification Requirements
Workshop Requirements
Complete the six required workshops plus the Learning to Solve Problems coaching session. Participants must notify us two business days in advance if they are not able to attend a workshop or they will be invoiced the workshop fee. 
Project & Presentation
Submit one project for review. This strategic project will show benefit to a company by applying knowledge and techniques gained through coursework and will be presented to a peer group with focus on individual or team development.
Program Fee
The complete program fee includes required workshops, materials, templates, and project validation.
Members: $2,450
Non-members: $2,850
become certified
Certification Start Date:
Thursday, August 9th 2022
8:00am-12:00pm
View all workshop dates
Location
Online via Zoom
Choose the format that works for you and your team

Do you have a team of 8+ people who could benefit from this training? We customize training to fit your workforce needs, timeline, and improvement plans. This training can be done in-person or hybrid at your facility, or at the Manufacturers Alliance Training facility in Golden Valey, MN. Click here to learn more.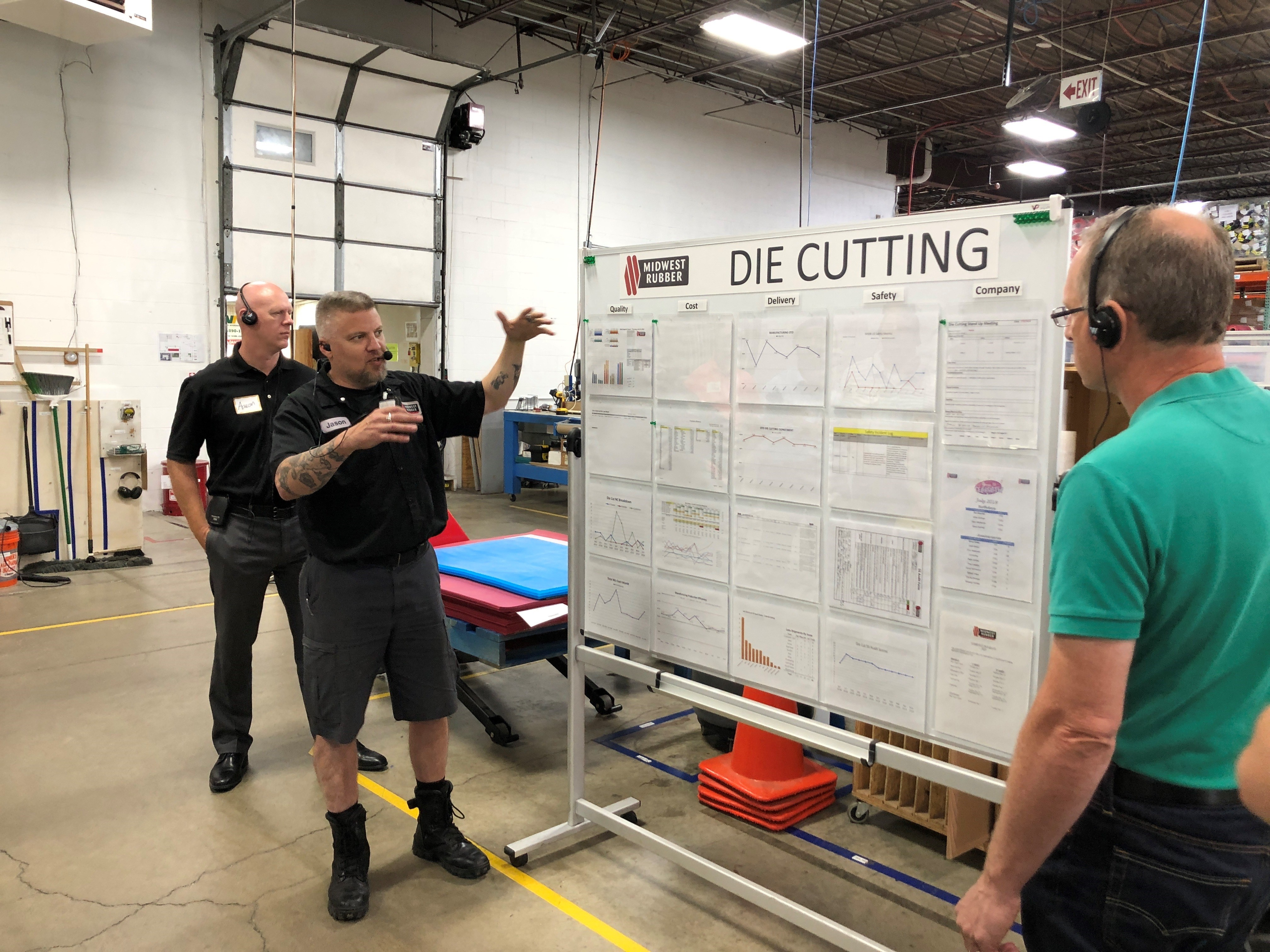 Frequently Asked Questions
What is the time commitment for the certification?
Workshops, project, and final presentation may be completed in 6-8 months
Who is this certification for?
Functional Managers, Sr. Leadership team members, Executive staff
What happens if I miss a class?
We recommend attending the next available workshop