Practical Certifications
It is not enough to just understand leadership principles and continuous improvement techniques. Success lies in successfully implementing each with team members.
Certifications for
Leadership Development

Professional Team Leader Certification
Introductory & On-Demand
Learn the skills to lead a team while you accomplish hands-on work together.


Supervision Fundamentals Certification
Intermediate
Help front line leaders minimize your company's risk and maximize team performance, communication, and cohesiveness.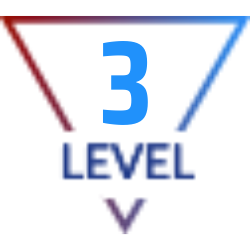 Strategic Leader Certification
Advanced
It's not enough to rely on prior wins to reach the next level in your career. Address emerging leadership challenges with new skills and strategies

certifications for
Continuous Improvement

Professional Problem Solver Certification
Introductory & On-Demand
Learn how to identify waste, get to the root cause and improve processes.


Lean Practitioner Certification
Intermediate
Learn the skills and tools needed to implement Lean in your organization.


6 Sigma Green Belt Certification
Intermediate
Solve a variation issue or increase product yield. Learn DMAIC problem solving.