Helping You
Since 1990 the Manufacturers Alliance has provided manufacturers with practical training and education provided by experienced peers.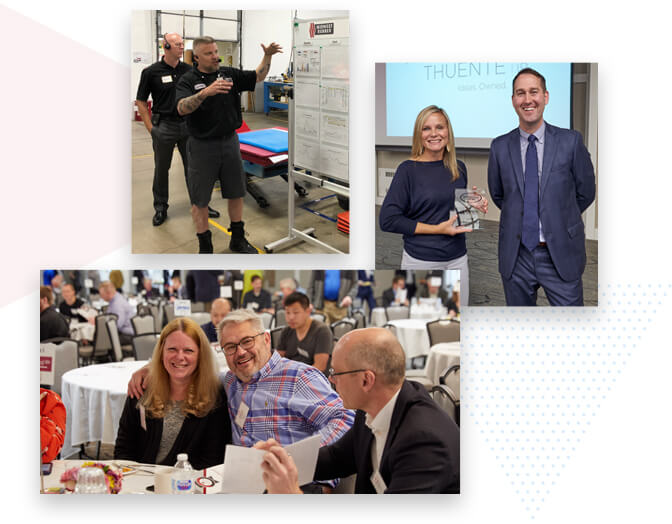 The Manufacturers Alliance was founded by Art Sneen, an engineer and manufacturing leader who wanted to leverage his network of experienced peers to the advantage of his employer and to multiply his own effectiveness. He saw a need for a "general practitioner" association for manufacturers that was not specific to one industry segment or one manufacturing profession. During the first 8 years, Art joked about working only "half days"… the first 12 hours at the plant, and the second 12 hours for the Alliance.
The Manufacturers Alliance grew by differentiating itself from other associations in that it did not rely on government, academia or consulting for financial support, but rather collaborated with a wide variety of valued resources. Since its inception, the Alliance has enrolled entire companies, versus individuals, so that it can affect the whole enterprise. This unique approach draws primarily from peer-to-peer experiential learning, that is, manufacturers helping each other in non-proprietary ways to improve processes. Practical learning and coaching directly from experienced peers became the method of operation for the Manufacturers Alliance and continues to this day.
Manufacturers Alliance members benefit greatly from educational webinars, workshops, and benchmarking peer groups that occur every week. The Manufacturers Alliance has trained and educated tens of thousands of people from several hundred manufacturing companies. Events are held at the Manufacturers Alliance Training Center, on-site at manufacturing companies, or online. Each event is administered by professional staff, and one of our working manufacturing trainers and facilitators. Consequently, the Manufacturers Alliance provides members with a high-value resource.
HUNDREDS OF MEMBER COMPANIES
The Manufacturers Alliance has 450+ manufacturing member companies.