Lean Practitioner Certification
Learn the skills to eliminate waste and solve problems
THIS CERTIFICATION Will help you
Solve More Problems
Eliminate Waste
Get to the Root Cause
Reduce Frustration
Sustain Your Improvements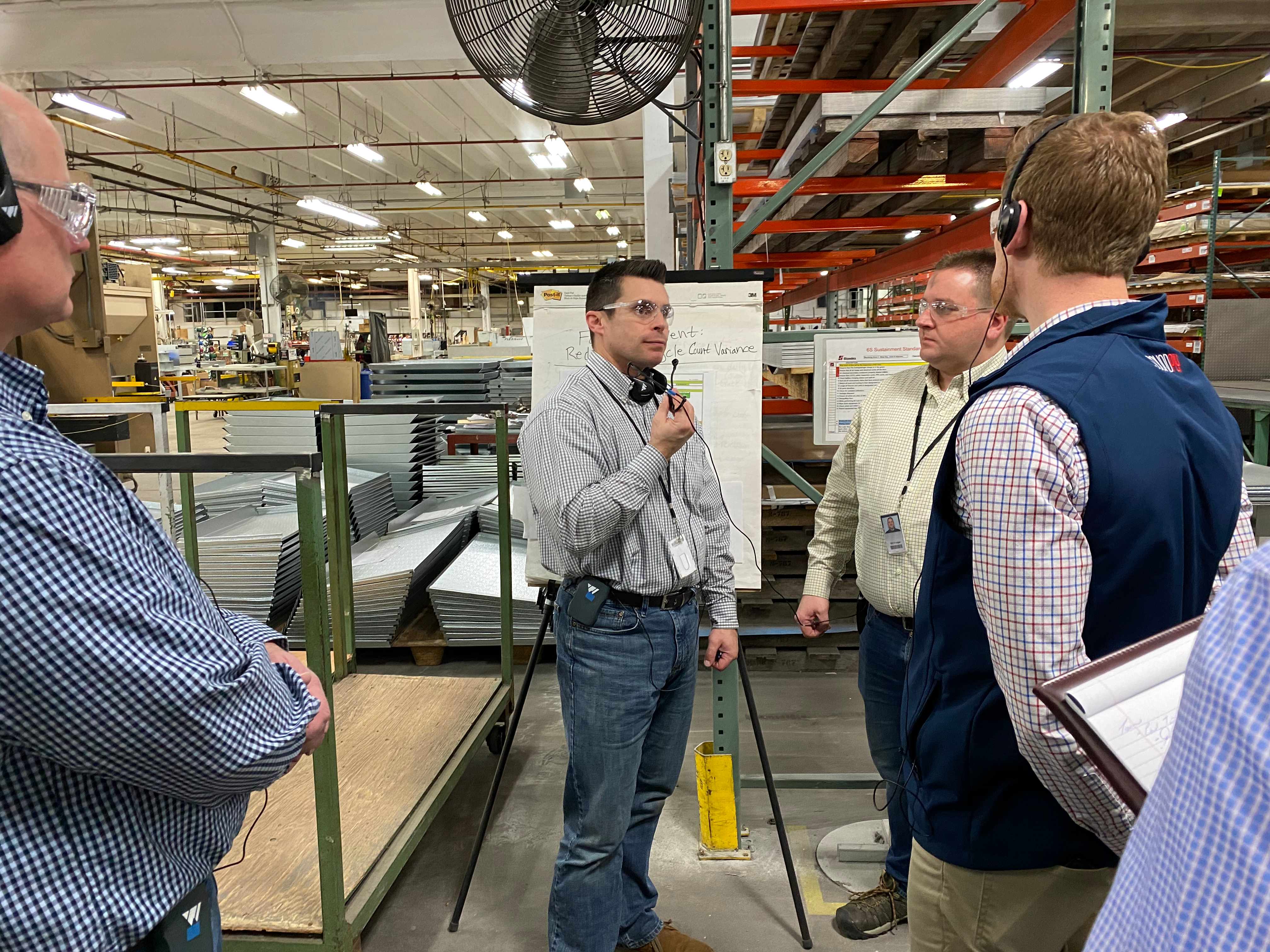 Learning to see waste Simulation
Would you like to experience the benefits of Lean manufacturing? For many, the first step in creating a culture of continuous improvement and developing an army of problem solvers is to help all employees identify opportunities for improvement. Participants gain knowledge and the tools required in order to help a critical mass of employees learn how to define value and identify and eliminate waste. After completing the workshop, participants will have experienced the difference between traditional and Lean manufacturing and its components.
Tools and Topics Learned Include:
• The common forms of waste
• Practical brainstorming techniques
• Kanban
• Visual Controls
• Kaizen Events
• Teamwork
• Value Stream Mapping
• Cellular manufacturing
• Work Standardization
Mapping demonstrates how Lean thinking can reduce process timelines and improve quality and delivery to schedule. In this session, participants will map out real processes and learn about pre and post mapping tools to add to their personal toolbox. Participants will learn a simple 3-step process for change management and leave with an entire cache of tools to assist through successful process improvement deployment and sustainment.
Tools and Topics Learned Include:
• Lean Principles for Mapping
• Prework for Successful Mapping Sessions
• Swim Lane Mapping, Value Stream, Spaghetti, Ideal State, and Future State Maps
• Post Mapping Tools
• The People Side of Change Management-3 Step Process
Does the desire to act overpower the need to understand? Understanding the problem, the process, the people and the distinctions between the types of causes are all stepping stones to effective root cause analysis to permanently eliminate problems from recurring. When structured methods and tools are used, this can be accomplished.
Tools and Topics Learned Include:
• RCA Principles and Process Steps
• Importance of Group Dynamics and having the RIGHT team
• Tools to assist in thoroughly defining the Problem Statement
• RCA tools for identifying symptoms, contributing causes and root causes
• Why the 5 Why Technique isn't always enough
• Importance of performing data collection and validation
Learning to Solve Problems
In this workshop Jeremy Blake will coach you in how to be successful from project set-up to completion.
Course Objectives:
• Recognize and mitigate bias
• Objectively define problems
• Learn where, how and when to access resources
• Apply the Project Template as a project management tool
Customers, employees and suppliers can tell a well-run plant and office without a narrated tour. The visual clues are everywhere. This is a straightforward approach that impacts your customer and employee image, productivity and sales. The many facets of visual management and 5S can allow employees to show pride and organization in their area, give them performance feedback, provide incentive to hit their goals, illustrate what is expected of them and recognize a job well done. These techniques can help overcome language and reading barriers and boost learning retention too.
Tools and Topics Learned Include:
• Visual display boards
• Standard work boards
• Visual control boards
• Color-coding time savers
• Motivating teams for higher performance
• Pictorial procedures
• Visual performance measurements
• 5S organizing and housekeeping
"Without Standard Work, there can be no improvement." This statement is a central truth of the Toyota Production System. Standard work defines the current best work process. It is the baseline for continuous improvement and is a tool used in auditing processes. Therefore, conformance to standard work contributes to the results you need to stay competitive but is something we really don't want to do. Until you can apply repeatable standard work successfully, improvements will yield less than their full potential and backsliding will be prevalent. Participants will walk away with the knowledge, tools, and confidence they need to be able to begin to apply Standard Work in their operations on the very next day.
Tools and Topics Learned Include:
• Time and motion study techniques
• Work cell and assembly line loading
• Details of standardized work documents
• Developing a process to sustain standardized work
Choose one of the following elective workshops:
Mistake Proofing
Setup Reduction
Kaizen Rapid Improvement
The Lean Practitioner Certification program was a great experience for me. It gave me the opportunity to interact with people with various expertise while learning and putting to use many improvement tools. It has taught me to think outside of the box and focus on continuous improvement on a daily basis."
The biggest problem I faced before attending was not having a high-level knowledge of the formal lean tools. I'll apply today's learnings by looking to identify waste more intentionally on the shop floor, and will use them in my upcoming projects and initiatives. Because of this workshop, I will start including shop employees in the entire process of continuous improvement ideas, problems, and solutions,
My biggest problem was getting buy-in and applying lean tools throughout our plant. Now I know how to ask the right questions, and listen. I'll apply the learnings from today's workshop by asking the right questions, and not beginning with the solution already in mind, but by getting the right facts using a scientific approach to solving problems.
Meet Your
Instructors
John Berger
John Berger is the Corporate Director, Quality and Continuous Improvement with Ergotron. He is a Certified Six Sigma Black Belt and Lean expert experienced in leading teams to achieve significant process improvement results.

Scott Bliss
Scott Bliss is Vice President of Operations & Chief Operating Officer at Innovize. He has more than 25 years of medical device leadership experience around continuous improvement of processes and associate experiences.

Peter Fritsche
Peter Fritsche is a certified Six Sigma Black Belt, currently with ACIST Medical Systems

Kacinda Ruiz
Kacinda Ruiz is a learner, facilitator, coach and admitted Lean geek with a passion for helping others see the world differently.

Kara Slocum
Kara Slocum is the Director of Operations at Artistic Finishes, Inc. She brings with her over 15 years of experience in facilitating, managing and leading Continuous Improvement efforts including 100+ Kaizen activities.

Charlie Garrett
Charlie Garrett is an operations leader with over 25 years of broad-based manufacturing and consulting. Charlie has a degree in Operations Management from the University of St Thomas.

Sam Wagner
Sam Wagner has led continuous improvement, quality, and manufacturing teams in the Aerospace, Construction, and Plastics industries for more than 20 years.

THE PROCESS TO BECOME CERTIFIED
Step 1

Enroll in Certification

Step 2

Complete training

Step 3

Apply what you learn

Step 4

Reach the next level
Certification Requirements
Workshop Requirements
Complete the required workshops plus the Learning to Solve Problems coaching session. Participants must notify us two business days in advance if they are not able to attend a workshop or they will be invoiced the workshop fee. 
Exams
After each required workshop, take a short online test to demonstrate comprehension of material. 
Projects
Submit two projects for review. This project will show benefit to a company by applying knowledge and techniques gained through coursework. The projects should focus on individual or team development, and eliminating the 8 wastes. 
Program Fees
The complete program fee includes required workshops, materials, tests, templates, and project validation. 
Members: $2,100
Non-members: $2,500
become certified
Certification Start Date:
September 15, 2022
8:00am-4:00pm
View all workshop dates
Location
Manufacturers Alliance Training Center
8421 Wayzata Blvd, Suite 190
Golden Valley, MN 55426
Certification Start Date:
October 12 2022
8:00am-12:00pm
View all workshop dates
Location
Online via Zoom
Choose the format that works for you and your team

Do you have a team of 8+ people who could benefit from this training? We customize training to fit your workforce needs, timeline, and improvement plans. This training can be done in-person or hybrid at your facility, or at the Manufacturers Alliance Training facility in Golden Valey, MN. Click here to learn more.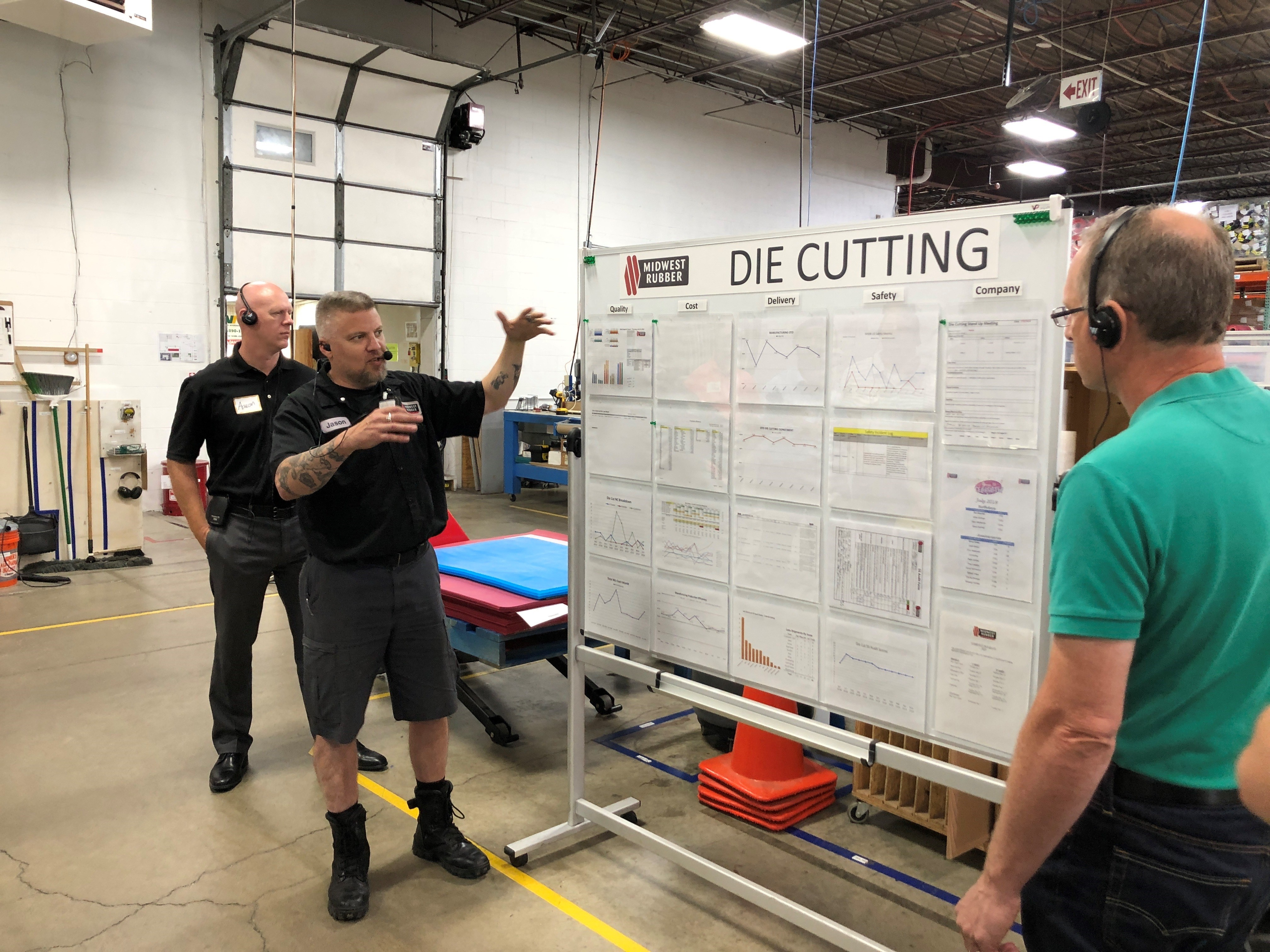 Frequently Asked Questions
What is the time commitment for the certification?
Workshops, project, and final presentation may be completed in 6-8 months
Who is this certification for?
Mfg. Engineers, Industrial engineers, Quality Engineers, and Department Leads or Supervisors
What happens if I miss a class?
We recommend attending the next available workshop
What types of projects will participants complete?
Click here to view a real-world project