Senior Lean Practitioner Certification
Lean the skills to coach others through the problem solving process
THIS CERTIFICATION Will help you
Effectively coach others
Engage people in problem solving
Achieve higher levels performance
Develop more problem solvers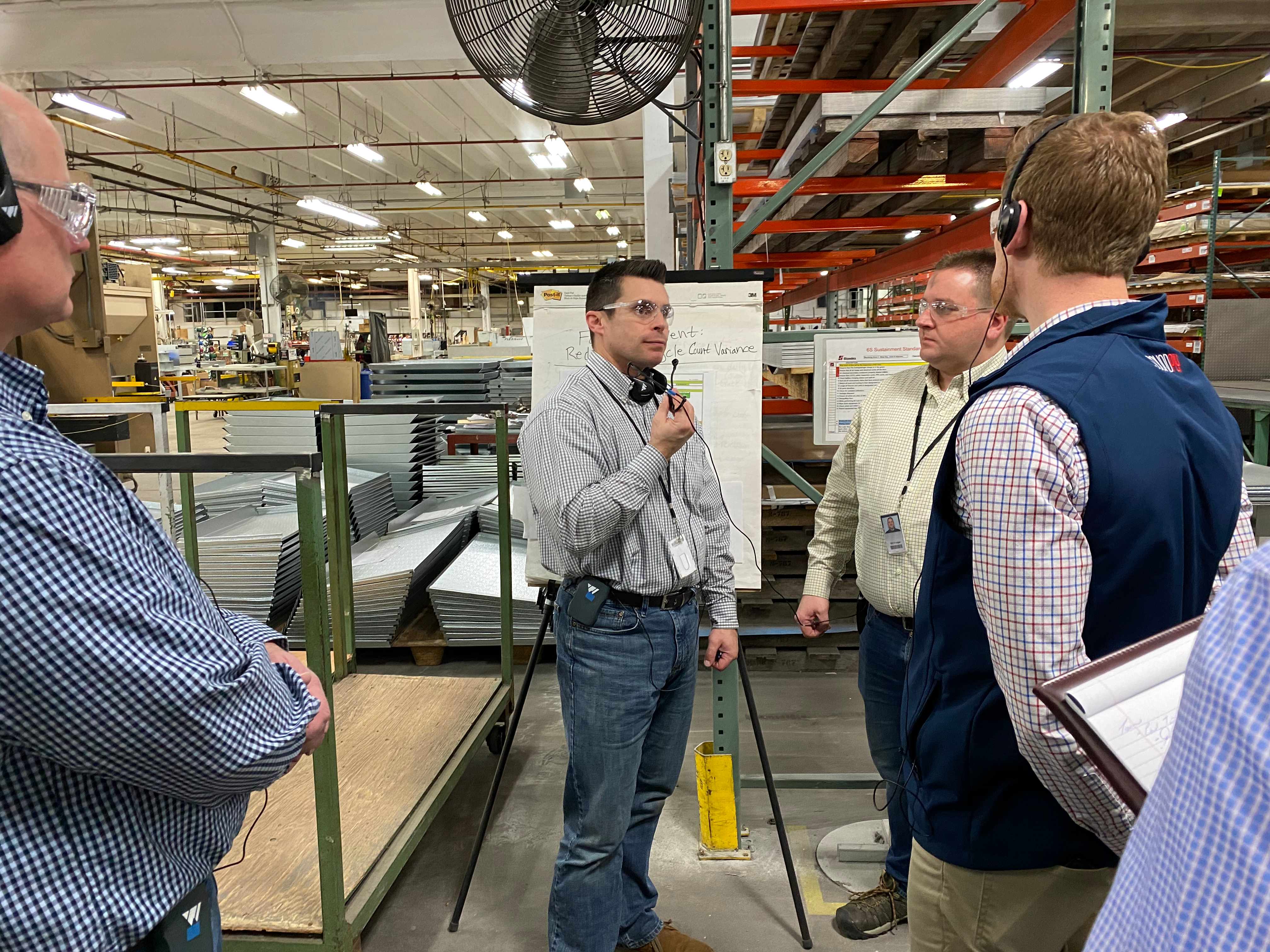 Managing for Daily Improvement
It is not easy to make the transition from making improvements yourself to helping others solve problems. But, seeing your team sustain higher levels of performance makes it worth it. In this experiential workshop you will learn how to systematically develop the tools and resources needed to support your team in making improvements daily. 
Course Objectives: 
Define the Sr. Lean Practitioner Model

 

Interpret performance indicators to determine gaps and trends

 

Learn how team huddles provide shared understanding & action

 

Demonstrate understanding of Leaders Standard Work

 

Identify the purpose and types of Gemba Walks

 

Practice coaching to develop problem solvers

 
People that transform traditional manufacturing processes to a lean production system require a new kind of leader. They need a leader that is willing to consistently provide the coaching and resources needed to solve problems and prevent cultural barriers from popping up. In this experiential, online workshop you will learn to become that leader. 
Course Objectives: 
Define the Sr. Lean Practitioner Model

 

Develop leaders standard work for all levels of the organization

 

Ensure the standard is followed daily and improved regularly

 

What it should cover

 

Pros and cons of different formats

 
An in-depth shared understanding of a problem requires direct observation where the work is done – the Gemba. In this experiential, online workshop you will learn to use Gemba Walks to calibrate with your team so that you don't become disconnected with issues on the floor and loose track of what resources are needed to improve performance. 
Topics and Tools Learned Include: 
Define the Sr. Lean Practitioner Model

 

Learn the types and purposes of a Gemba Walk

 

Understand the pro's and potential pitfalls of each type

 

Understand how Gemba Walks are a key process in the MDI management system

 

Outline the resources needed to be successful

 

Develop an outline and practice your own Gemba Walk

 
Succeed as a team by learning how to coach problem solvers. Toyota Kata Coaching will help you develop people by promoting behavior that is best suited to help individuals use lean improvement techniques. In this experiential, online workshop individuals will learn a practical way to be a better coach, reach improvement outcomes with their team, and ensure all coaching in their company uses a repeatable framework. 
Topics and Tools Learned Include: 
Define the Sr. Lean Practitioner Model

 

The Kata Coaching Cycle and Structure

 

The 5 Toyota Kata coaching questions

 

How coaching systems guide behavior and create culture

 

How to apply the practical coaching tools provided

 
Daily Accountability with Tiered Huddles
Allow for problems to be escalated, strategy to be deployed and accountability of both to be shared by all. In this experiential, online workshop you will develop accountability systems that include communication that supports the problem-solving process. This daily management system is built on a tier structure with practices, tools and behaviors that address organizational issues in order to sustain your team's success. 
Tools and Topics Learned Include: 
Define the Sr. Lean Practitioner Model

 

Understand the purpose and benefits of a tiered huddle system

 

Create a plan with resources to implement a tiered huddle system

 

Develop a way to know if your team is following the system

 

Incorporate a consistent means of corrective action

 

Understand when and how to incorporate improvement tools

 

Synchronize all four tiers of a tired huddle system

 
You know the basic continuous improvement tools. But, how do you use them to effectively transform the company? You need to know how to start, how much to tackle at once, who you need to involve, what results to expect, and what kind of resistance you will encounter. 
Tools and Topics Learned Include: 
Change leadership best practices

 

Realistic implementation strategies

 

Execution planning

 

Education and communication plans

 

Overcoming resistance and biases

 
Before attending, my biggest problem was getting buy in and applying lean tools throughout our plant. Now I know how to ask the right questions, and listen for what is happening. I'll apply the learnings from today by asking the right questions, and not beginning with the solution already in mind, but by getting the right facts using a scientific approach to solving problems.
"In this certification, you will learn to coach others through the problem-solving process consequently helping your whole team make improvements. This will transform your company from one that starts and stops improvement programs to one where continuous improvement is part of the culture."
Meet Your
Instructors
Sam Wagner
Sam Wagner has led continuous improvement, quality, and manufacturing teams in the Aerospace, Construction, and Plastics industries for more than 20 years.

Michael Muilenburg
Michael Muilenburg, is the Director of Operational Technology and Strategic Planning for the Film and Materials, Technology, and Engineering division at 3M.

Didier Rabino
Didier Rabino brings 30 years of Lean experience. He currently serves as Client Advisor for Value Capture, guiding the Lean transformation of major healthcare organizations.

Matt Kanz
Matt Kanz is the Director of Continuous Improvement for Jack Link's Protein Snacks.

Ron Mrocek
Ron Mrocek is the Director of Operations for the nVent Anoka facility. He has held positions in Lean, Materials and Operations with over 18 years of Lean Manufacturing experience.

THE PROCESS TO BECOME CERTIFIED
Step 1

Enroll in Certification

Step 2

Complete training

Step 3

Apply what you learn

Step 4

Reach the next level
Certification Requirements
Workshop Requirements
Complete the required workshops plus the Learning to Solve Problems coaching session. Participants must notify us two business days in advance if they are not able to attend a workshop or they will be invoiced the workshop fee. 
Project & Presentation
Submit one project for review and present to peer group. This project will show benefit to a company by applying knowledge and techniques gained through coursework. Project will center around waste reduction through the leading and coaching of others on lean tools and applications.
Program Fees
The complete program fee includes required workshops, materials, templates, and project validation. 
Members: $2,450
Non-members: $2,850
Choose the format that works for you and your team

Do you have a team of 8+ people who could benefit from this training? We customize training to fit your workforce needs, timeline, and improvement plans. This training can be done in-person or hybrid at your facility, or at the Manufacturers Alliance Training facility in Golden Valey, MN. Click here to learn more.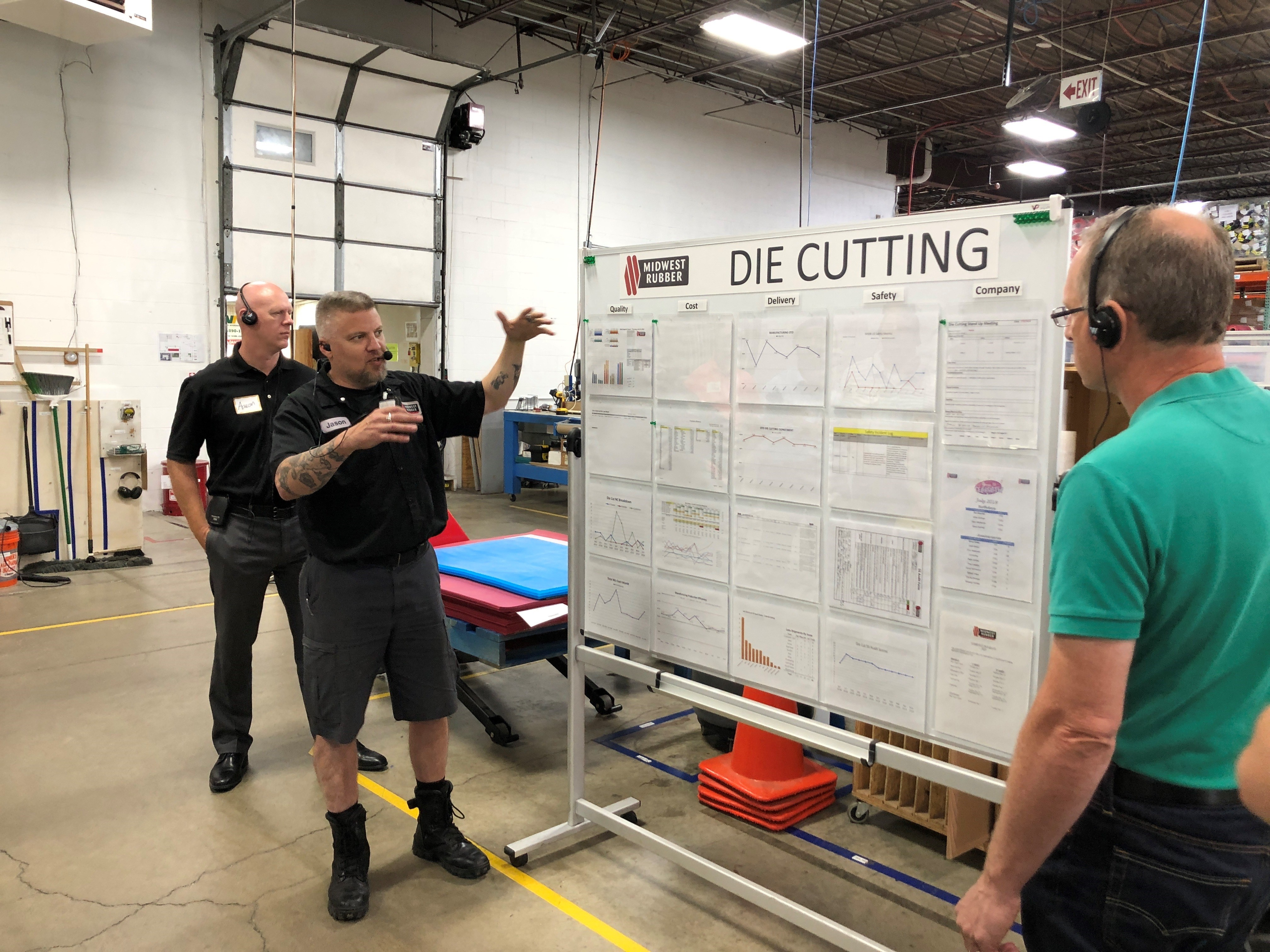 Frequently Asked Questions
What is the time commitment for the certification?
Workshops, project, and final presentation may be completed in 6-8 months
Who is this certification for?
Plant Managers, Department managers, Operations Managers, and Lean Managers
What happens if I miss a class?
We recommend attending the next available workshop
What types of projects will participants complete?
Click here to view a real-world project